Jurassic World: Dominion Dominates Fandom Wikis - The Loop
Play Sound
Previous Versions can be found here.
General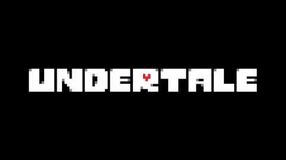 Asriel Dreemurr heals 30 HP to you when you play him, effectively fully recovering the user (unless one has increased their max HP with the help of Health, Force of Nature and/or Innkeeper.
However, in return, he is the most expensive monster at 18G (with only Hyper Goner being more expensive, at a base cost of 23G). At that cost, he does have decently solid stats of 10/10 (equal to Chara and The Heroine).
Combos
You see this card in most decks, though mainly stall and control decks. By increasing your own HP, his effective use becomes much better, making him a great addition to a Kindness Decks.
To get it faster, you can use cards that give you bonus money, those being Burgerpants or Fortune.
Counters
If you see your opponent saving money, they most likely want to summon this, as you need at least 2 turns to summon this under normal conditions (i.e. no cost drop or G gained through cards), because of the 10G cap (or 11G in Integrity).
Because of this, you can (somewhat) counter that by using cards that reduce the enemy's gold, those being Donation Stump or Sad Customer.
Card Skins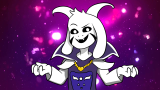 Hyper Death Attack (by Jacky Bunny - Fan Artist)
Asriel Thailand (by Diamaincrah)

Only available during April Fools.
Trivia
Asriel Dreemurr is the first card with 2 Card Skins.