Lamp is one of the 14 new cards added in Beta 7.6. Previous Versions can be found here.
General
Since Beta 56.0, when Lamp dies, a Snow Frisk will replace it, which has no ability but is a solid 2/2/2. This gives Snow Frisk 1 more ATK than Lamp itself since Beta 58.1. However, keep in mind that Lamp also lacks Taunt since then.
Card Skins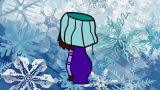 Wake Up Time (GIF by Virsenus)

Only available through Halloween (2020) Bundle.
Trivia
Lamp is the first common monster to gain a Card Skin.
Lamp is also one of the two first cards whose Card Skin have a Rare Avatar version of it, the other being Glad Dummy.