Jurassic World: Dominion Dominates Fandom Wikis - The Loop
Play Sound
WARNING: AS OF SEASON 55, THIS CARD HAS BEEN REPLACED BY FROZEN ENERGY.
Protection is Patience's Basic Spell. Previous Versions can be found here.
When used, any monster on your board is given Taunt, making it somewhat the opposite of Bravery's Penetration, down to its cost of only 1G. This is best used on monsters with high HP and/or Armor that don't already have Taunt, or have lost Taunt due to Silence. It can also be used on other monsters, as the main reason to use this is to provide instant protection to your more vulnerable monsters.
After having given Taunt, Protection also makes the user draw a card. This makes it also worth using just as a way to quickly draw cards and obtain the ones needed faster.
Giving a monster Taunt can allow Small Bird to gain Charge, making them work well together as well as making an enemy Small Bird counter your Protection.
Card Skins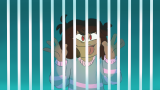 Teasing Frisk (by Oranjican)

Now belongs to Frozen Energy.